The Red Bull Campus Clutch 2023 promises to deliver action-packed battles of Valorant as it returns this month. By attracting university students from around the globe, this tournament provides excitement, intensity, and opportunities not found elsewhere in esports – we explore more here.
What is The Red Bull Campus Clutch 2023?
Red Bull Campus Clutch is an annual global VALORANT tournament explicitly designed for university students worldwide. Gamers gather together five-person dream teams and enter competitive gaming for five rounds; with hopes of becoming university-level VALORANT champions!
Qualifiers and Championship Details
The open Qualifiers for Red Bull Campus Clutch 2023 will be held Online in the below dates.
August 5 | Qualifier 1
August 6 | Qualifier 2
August 12 | Qualifier 3
August 13 | Qualifier 4
August 19 | Qualifier 5
August 20 | Qualifier 6
August 26 | Qualifier 7
August 27 | Qualifier 8
September 2 | Qualifier 9
September 3 | Qualifier 10
September 9 | Qualifier 11
September 10 | Qualifier 12
Open Qualifiers
The tournament will kick off its initial stages with Online Open Qualifiers from August 5 to September 10, providing fierce battles among competing teams as a preview of what lies ahead – action-packed encounters in battle royale style between them.
Stages to Determine the Champion
After Open Qualifier Results, two additional stages will occur to find its ultimate champion – India's university-level VALORANT team in India – and secure their golden ticket to compete in Istanbul, Turkey.
Registration Process
How to Register for The Red Bull Campus Clutch 2023?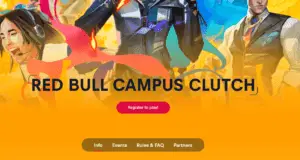 To register in The Red Bull Campus Clutch 2023, visit the Redbull Campus Clutch Official website. U

niversity students can register their teams for Open Qualifier competitions from August through September.
Find the suitable region and qualifier and click on join tournament. You can join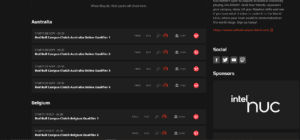 Register on the faceit.com Site
Connect your riot account by logging in with riot and verify the email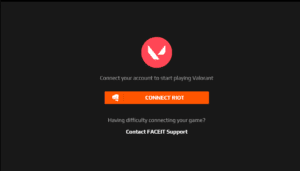 Go to the page by your region and click on join tournament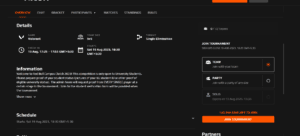 Create your team and add your teammates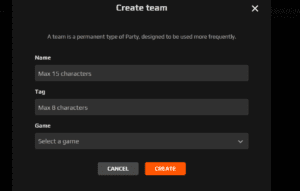 Registration Rules
Participants must meet certain prerequisites to be considered eligible to register:
All participants must be 18 years or older.

Enrolment in a university is mandatory throughout the tournament.

You will be needing a proof of your student status (pictures of your ID, student ID or other proof of eligible university status).


Teams must register collectively, with one student acting as the representative.

While teams remain constant, limited player substitution is allowed.

Each participant is limited to one group.
The Road to Glory
Global Representation Opportunity
Red Bull Campus Clutch 2023 provides more than local bragging rights; the winning team can represent India on an international stage against some of the finest student VALORANT teams from around the globe – this grand event takes place in Istanbul, Turkey.
Also see – Scream Apologizes and Reflects: A Glimpse into His Passionate Journey in Valorant
Exciting Prize Pool
An Exciting Prize Pool To cap this remarkable tournament is an incredible prize pool of EUR20,000; not only will the winning team enjoy victory and glory in victory, but they will also walk away with an exceptional monetary reward!
Past Victories and Success Stories
Team Egypt's Surprising Win
In 2021, Team Egypt emerged as unexpected champions, putting their region on the Valorant map with their remarkable performance. This success story proves the unpredictable nature of esports.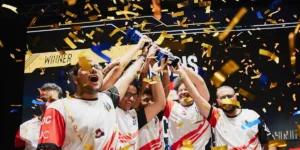 Team USA's Victory and Emerging Talents
The following year, Team USA secured victory in Sao Paulo, Brazil, showcasing the international appeal of the Red Bull Campus Clutch. Emerging talents like Oliver Budi 'm0rea' Wangge also highlighted the platform's role in nurturing future esports stars.
Partnerships for Success
Integral to the tournament's success is partnerships with prominent brands. Intel NUC, AGON by AOC, and Backforce contribute to an enhanced experience by providing cutting-edge hardware to competitors.
2023 Extended Action Framework.
2023 will feature over 200 regional events spread out over four months. Teams of five will compete in Local Qualifiers to reach the National Finals, where only one winner will take home the honorary title of Red Bull Campus Clutch National Final Winner and represent their nation at the World Final.
Conclusion
Esports enthusiasts worldwide are gearing up for another exhilarating spectacle as Red Bull Campus Clutch 2023 resumes its reign of university-level VALORANT competitions. This tournament continues to shape the esports landscape and make legends out of VALORANT competition.
FAQs
Who can participate in the Red Bull Campus Clutch tournament?


University students aged 18 or above who are actively enrolled can participate.

How are the qualifiers structured?


This tournament begins with online Open Qualifiers, progressing through several stages and ultimately crowning one champion.

Can players from different universities form a team?


Teams can have participants from different universities, but country-specific regulations may apply.

What are the rewards for the champion team?


The champion team will be able to represent their nation at global finals and receive a substantial prize pool of EUR 20,000.

How does the expanded action in 2023 differ from previous years?
2023 will see an increase in regional events, allowing more teams to compete and advance towards National Finals.
Where will the final event take place?
The final event will take place offline at the Volkswagen Arena in Istanbul, Turkey, allowing participants to compete globally.