NASCAR, one of the world's most popular and thrilling motorsports, captivates fans as drivers race stock cars at high speeds on various tracks throughout the U.S. and Canada. Nevertheless, not all tracks share the same level of difficulty. Some tracks demand greater skill, strategy, and even luck for victory. In this article, we will delve into some of the most challenging NASCAR tracks, examining precisely what makes them formidable obstacles for both drivers and teams.
Numerous factors influence the difficulty of a NASCAR track. These factors include:
The track's length and shape.
The banking and surface characteristics of the track.
Weather conditions and temperature variations.
The number and type of competitors involved.
The race's specific rules and regulations.
Considering these factors, we've identified six tracks that are universally recognized as among the most challenging in NASCAR:
Bristol Motor Speedway
Darlington Raceway
Daytona International Speedway
Martinsville Speedway
Talladega Superspeedway
Watkins Glen International
Now, let's delve into each of these tracks, exploring why they present such formidable tests for NASCAR drivers.
Bristol Motor Speedway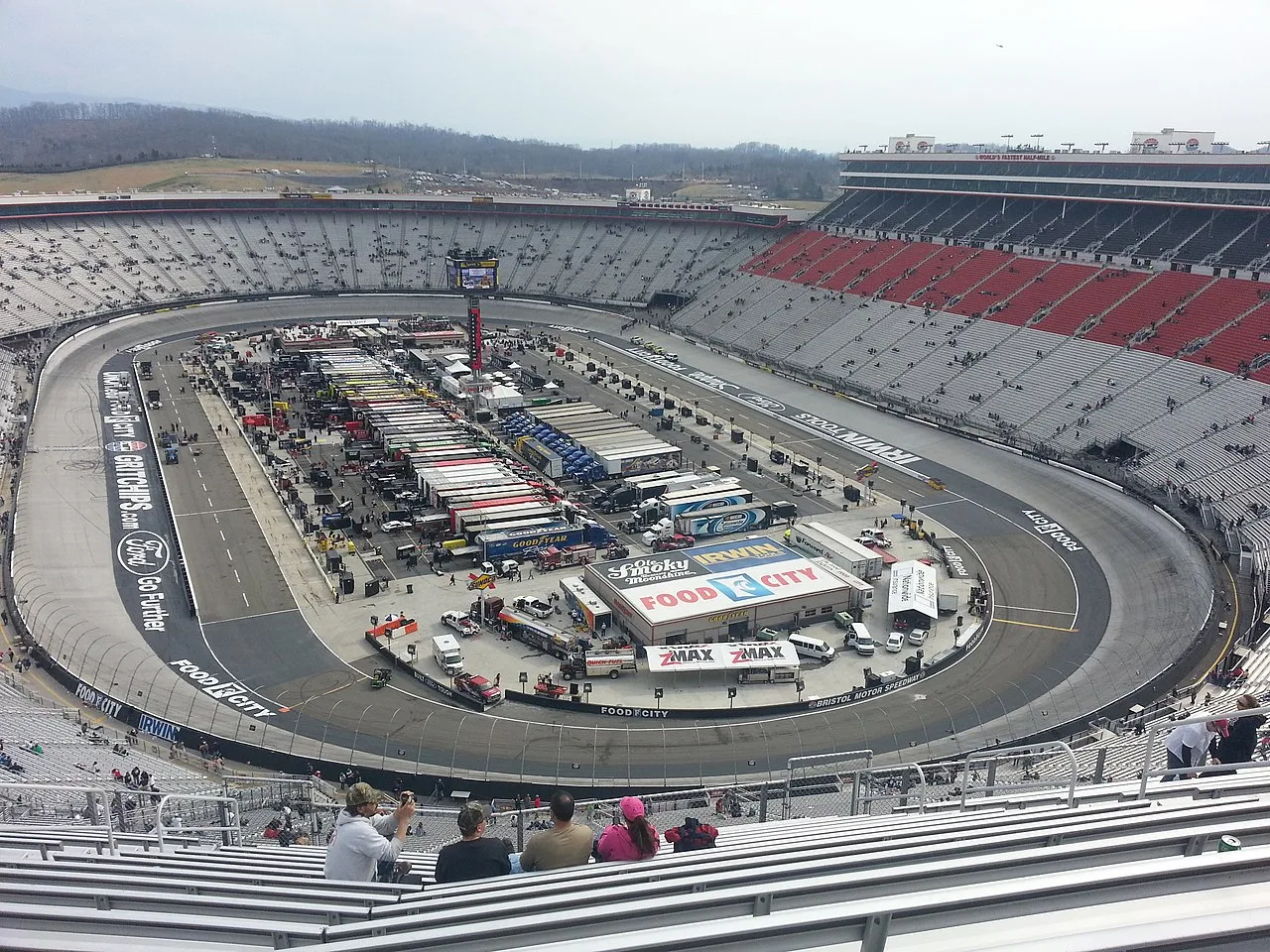 Located in Bristol, Tennessee, Bristol Motor Speedway is a 0.533-mile (0.858 km) concrete oval with turns boasting banking ranging from 26° to 30° and straights with 6° to 10° of banking. Despite its short length, it stands as one of NASCAR's fastest and most intense tracks.
The challenge at Bristol stems from the need to maintain high speeds while manoeuvring through tight turns, all while avoiding frequent crashes. Often referred to as "The Last Great Colosseum," the track's steep grandstands and boisterous fan support give it an arena-like atmosphere. Drivers must battle fiercely for position on the narrow lanes, frequently trading paint and contending with traffic. It's commonplace to see cars emerge from a race at Bristol with dents, scratches, or missing parts. All these factors make Bristol motor speedway one of the most challenging NASCAR tracks
Notable Bristol moments include Dale Earnhardt's dramatic win in the 1995 Food City 500 and the 2008 Sharpie 500, featuring a heated altercation between Kyle Busch and Carl Edwards.
Darlington Raceway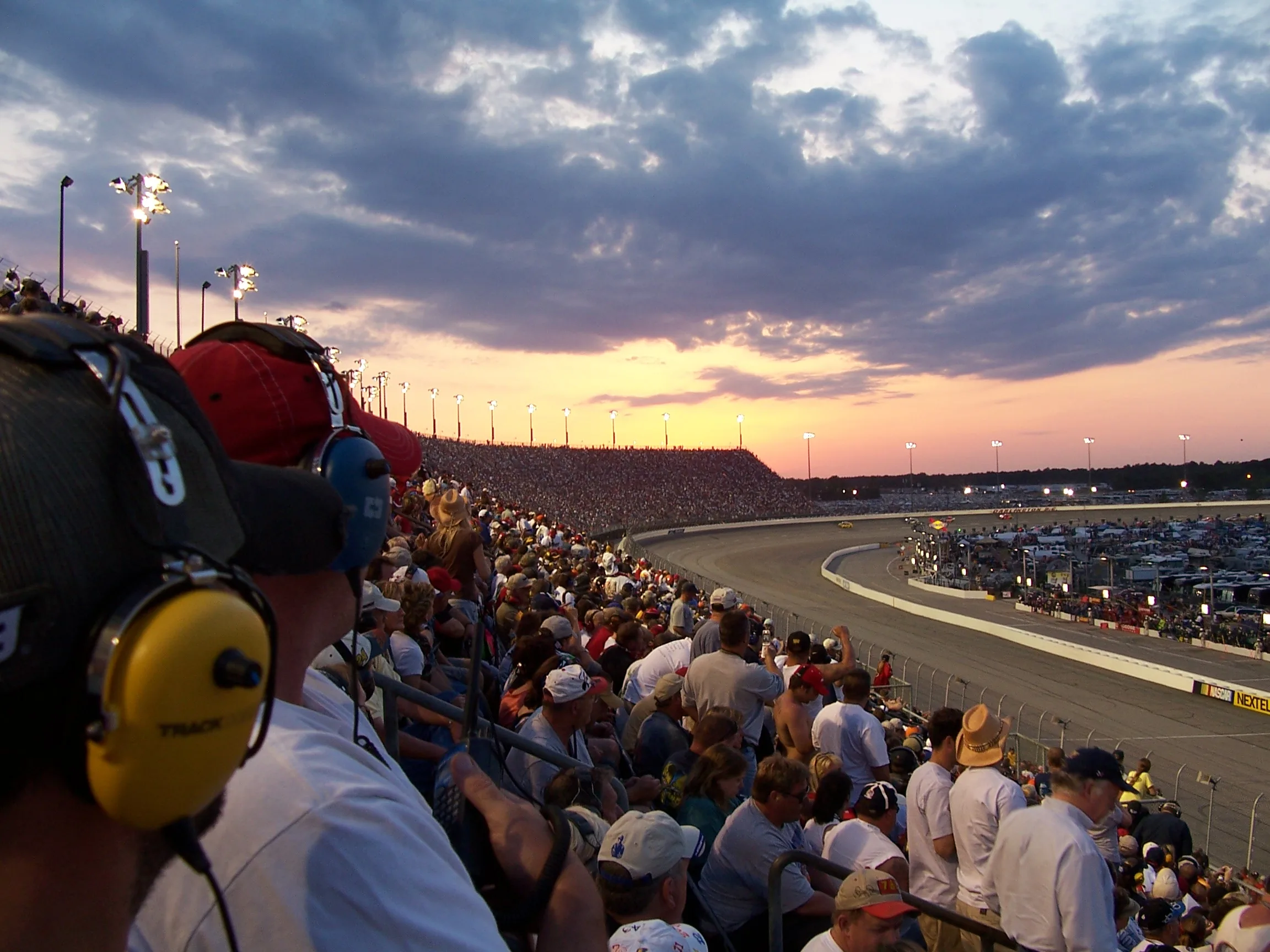 Darlington Raceway, situated in Darlington, South Carolina, features a 1.366-mile (2.198 km) paved egg-shaped oval with 25° banking in turns 1 and 2, and 23° banking in turns 3 and 4. This historic track dates back to 1950.
The challenge at Darlington arises from its unique layout, forcing drivers to adapt their lines and speeds in different corners. Additionally, the track's narrow width and abrasive surface lead to rapid tire wear. Drivers must strike a balance between speed, tire management, and avoiding the track's unforgiving walls. It's famously known as "The Lady in Black" and "The Track Too Tough to Tame." That's why Darlington raceway is one of the most challenging NASCAR tracks
Notable moments in Darlington history include the photo finish between David Pearson and Richard Petty in the 1979 Rebel 500, and Ricky Craven's victory by 0.002 seconds in the 2003 Carolina Dodge Dealers 400.
Daytona International Speedway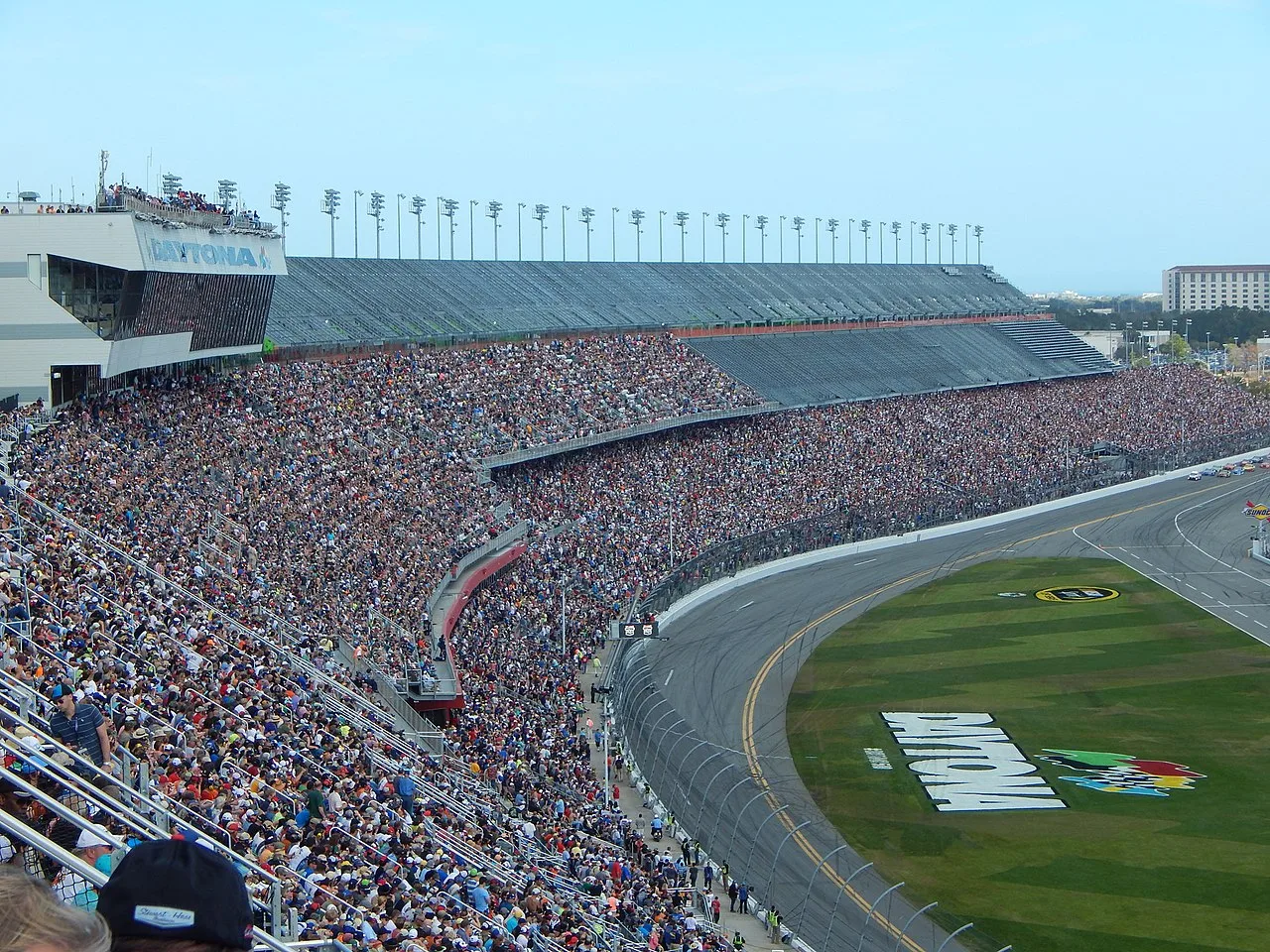 Daytona International Speedway, nestled in Daytona Beach, Florida, boasts a 2.5-mile (4 km) paved tri-oval with 31° banking in the turns, 18° banking in the tri-oval, and 2° banking in the straights. Hosting the prestigious Daytona 500, it is one of NASCAR's most renowned tracks.
Daytona's challenge stems from the requirement for drivers to maintain exceptionally high speeds while employing drafting techniques to gain advantages. Drafting involves closely tailing another car to reduce air resistance and increase speed, but it also heightens the risk of crashes, especially in tightly-packed groups. Drivers must forge alliances, execute strategic maneuvers, and contend with restrictor plates, which restrict engine airflow and horsepower to ensure safe speeds.
Noteworthy moments at Daytona include David Pearson's limping victory in the 1976 Daytona 500 and Dale Earnhardt's emotional win in the 1998 edition.
Martinsville Speedway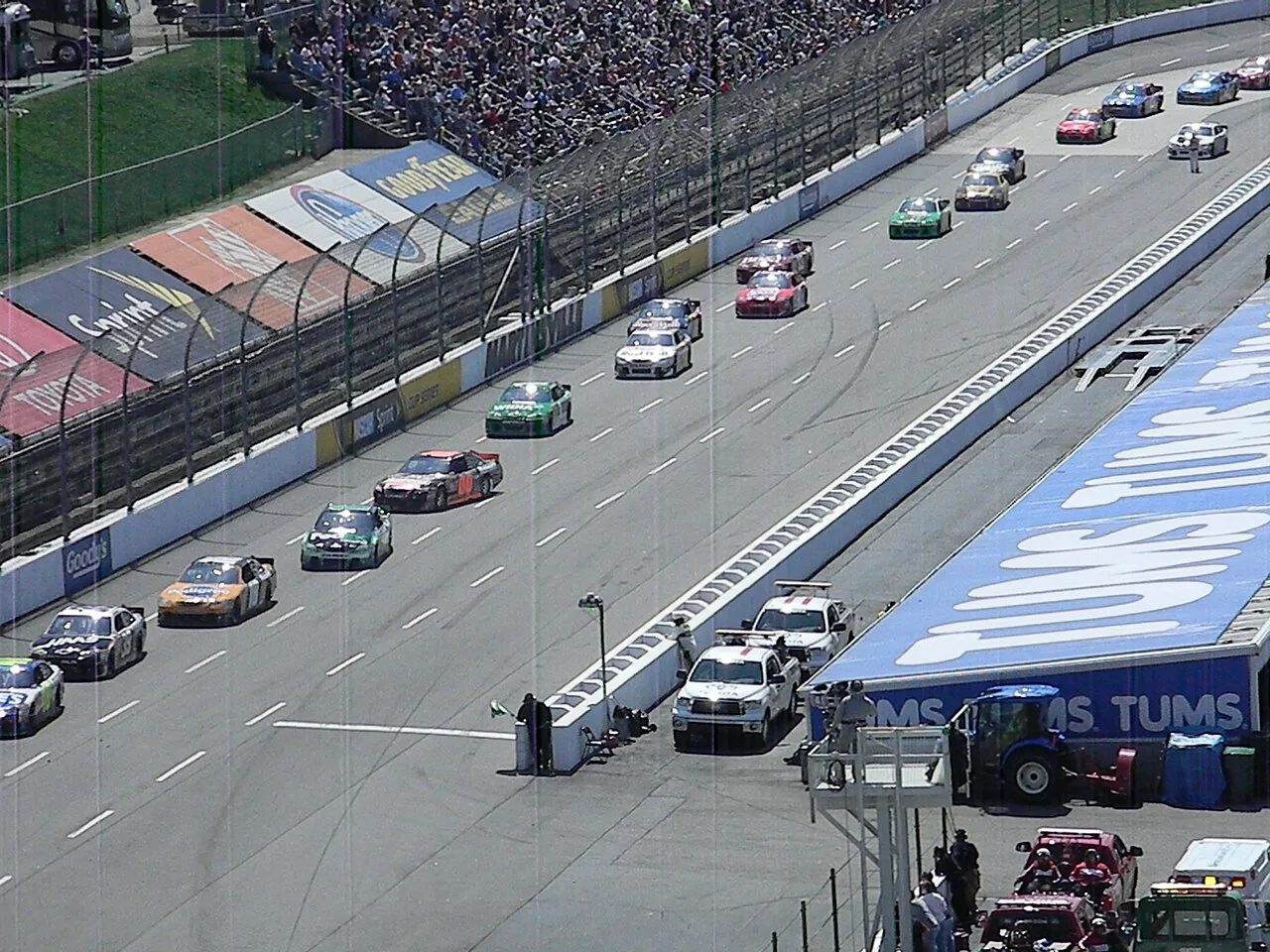 Martinsville Speedway, located in Martinsville, Virginia, features a 0.526-mile (0.847 km) paved oval with 12° banking in the turns and flat straights. As NASCAR's shortest and one of its oldest tracks, dating back to 1947, it presents distinct challenges.
The Martinsville challenge arises from its requirement for drivers to execute sharp turns and heavy braking while sustaining speed and momentum. The track's narrowness and tight racing lines make overtaking a formidable task, compelling drivers to employ aggressive bumper-to-bumper tactics. Furthermore, they must grapple with brake wear and heat issues that can impede performance or trigger failures.
Notable Martinsville moments include the heated rivalry between Dale Earnhardt and Darrell Waltrip in the 1987 Goody's Headache Powder 500 and Joey Logano's last-lap bump of Martin Truex Jr. to win the 2018 First Data 500.
Talladega Superspeedway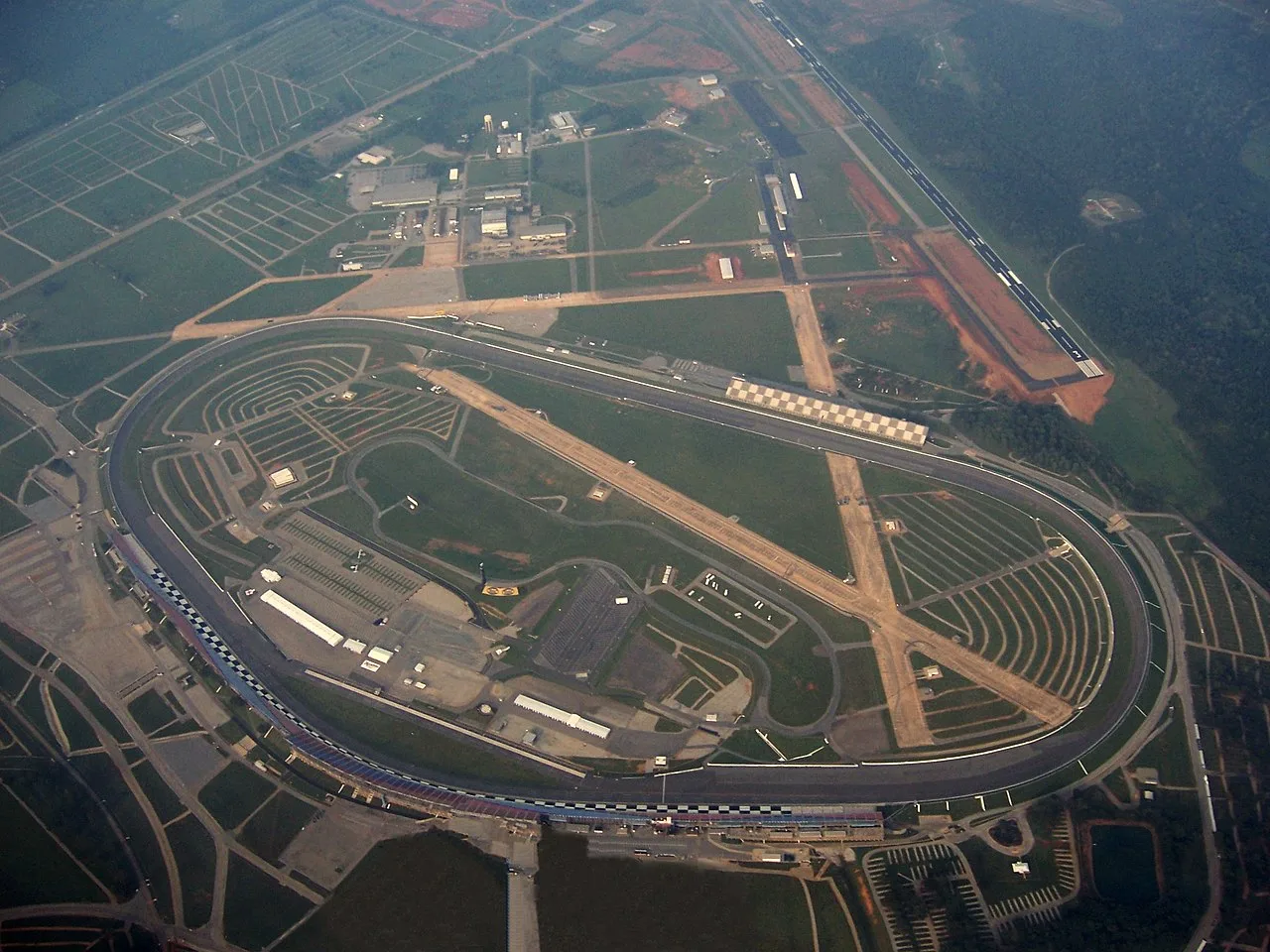 Situated in Talladega, Alabama, Talladega Superspeedway boasts a 2.66-mile (4.28 km) paved tri-oval with 33° banking in the turns, 18° banking in the tri-oval, and 3° banking in the straights. As NASCAR's longest and fastest track, with speeds exceeding 200 mph (320 km/h), it presents a unique challenge.
The Talladega challenge mirrors that of Daytona, with drivers navigating high speeds while leveraging drafting techniques. Although drafting increases speed, it also elevates the crash risk when cars bunch up. Drivers must form alliances, execute strategic moves, and contend with restrictor plates to ensure safe racing.
Memorable moments at Talladega include Bill Elliott's NASCAR speed record in qualifying during the 1987 Winston 500 and Dale Earnhardt's sensational surge from 18th to first place in the final laps of the 2000 Winston 500.
Watkins Glen International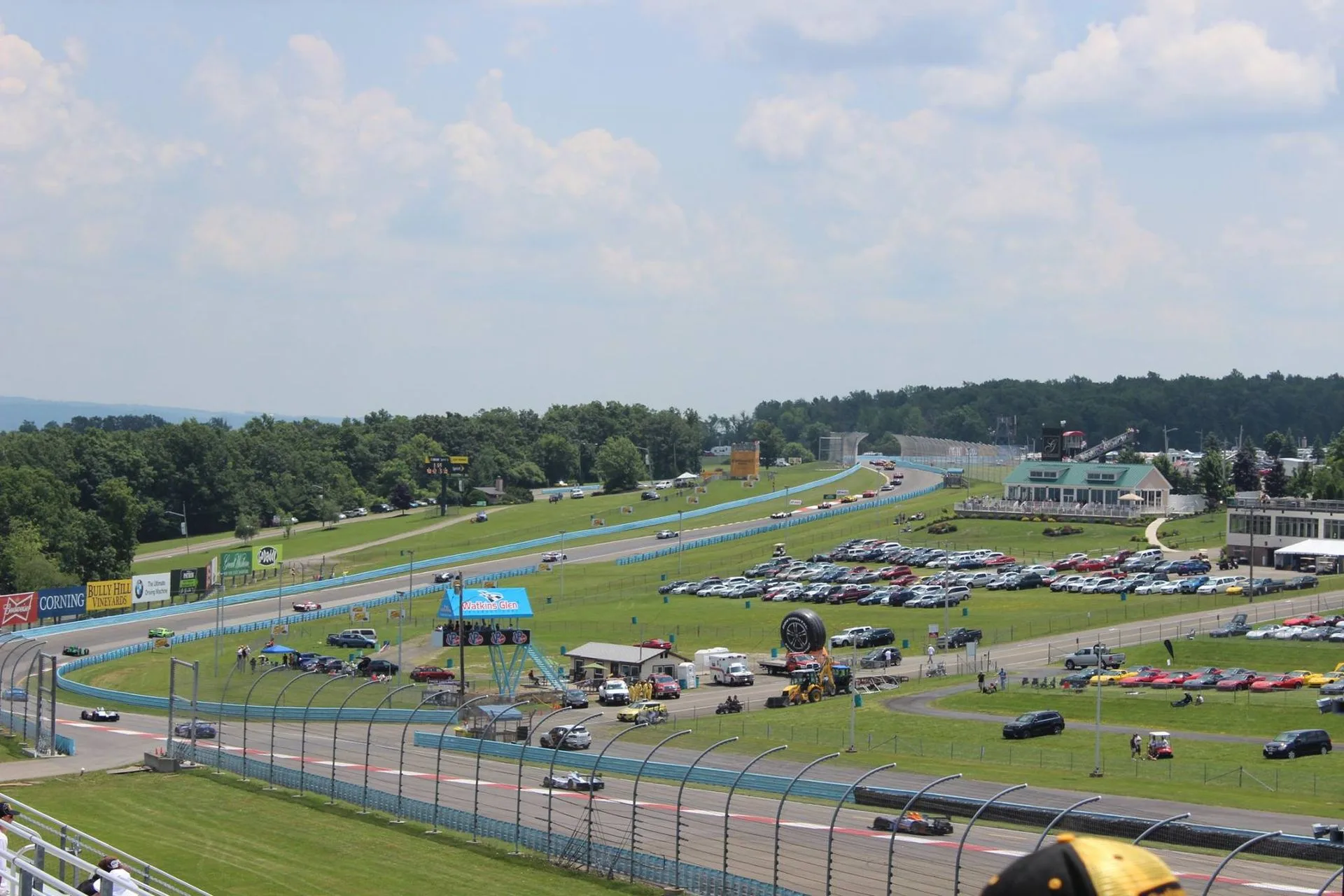 Located in Watkins Glen, New York, Watkins Glen International is a 2.45-mile (3.94 km) paved road course with 11 turns and elevation changes. It is one of NASCAR's two road courses, the other being Sonoma Raceway.
Watkins Glen International poses a unique challenge, demanding drivers to master skills distinct from oval tracks. These skills include precise braking, shifting, cornering, and passing. The track's speed, technicality, tight corners, and long straights necessitate precision, consistency, and error-free driving. Additionally, drivers contend with variable weather conditions that affect grip and visibility.
Notable moments at Watkins Glen include Ernie Irvan's maiden Cup Series win in the 1991 Budweiser at The Glen and Marcos Ambrose's last-lap pass for victory in the 2012 Finger Lakes 355 at The Glen.
Conclusion
In conclusion, NASCAR stands as a sport that rigorously tests drivers and teams on a diverse array of tracks across the U.S. and Canada. Some tracks, like those mentioned above, set themselves apart as formidable challenges. These tracks, though demanding, continually produce thrilling races, unforgettable finishes, and iconic moments that etch their place in NASCAR lore.
We'd love to hear your thoughts on which NASCAR track you find most challenging and whether