If you are fond of open-world vampire survival games, then V Rising is definitely a choice for enhancing your survival gaming skills. Players becoming Vampires set off on a path from ashes in search of blood from mysterious resources across the thrilling lands of Vardoran.
In the dark world of V Rising, where vampire survival and existence are the topmost paramount, you need powerful resources to enhance the power of your character. Among all of the available resources, Irradiant gruel is the topmost priority of players, as it enhances the blood quality of prisoners. With different types of blood offering ample types of effects and buffs, increasing blood quality is a necessity.
In this article, we will provide you with a complete guide on how to get Irradiant Gruel in V Rising, including complete strategies to enhance the strength and abilities of your vampire in the treacherous realm of the game.
How to get Irradiant Gruel in V Rising?
In order to get the Irradiant Gruel, you need to craft it at the Alchemy table in the V Rising. It will require adding on the following resources which you have to collect:
x15 Mutant Grease: 

To obtain this, you need to fight with mutant enemies and defeat them.

x15 Plaque Brier: 

To obtain Plaque Brier, you either need to grow them in your garden, for which you need to plant Plaque Brier seeds, or you can look out for them in Silverlight Hills or Gloomrot South.
The next challenging task is to get the recipe for crafting Irradiant Gruel, which will require you to defeat Level 60 V blood unit, Angram the Purifier. This boss is a new boss in the Gloomrot region.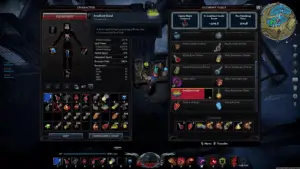 You can look out for this boss in the Pools of Rebirth in Gloomrot South. Also, defeating this boss not only gives you a recipe for Irradiant Gruel but also gives you a recipe for Major explosive box and Mutated Rat.
And that's what you need to do, from getting all the required essentials to collecting them and making Irradiant Gruel.
Once Irradiant Gruel is crafted by you, head to the prisoners and feed them with Irradiant Gruel to increase their blood quality and enhance their vampire potential to extreme levels.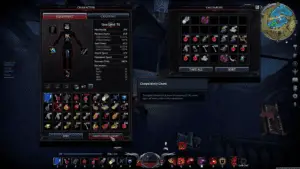 Did you know How to get Mage Cap in Valheim
Final Words:
In conclusion, the unforgiving landscapes of V Rising let you know the importance of collecting precious and essential resources, which proves to be a must for upgrading your vampire's health and overall survival. Irradiant Gruel stands out to be an essential resource in the journey, helping to improve the blood quality of prisoners and unlocking powerful effects.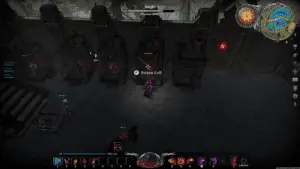 By following this proper guide, from collecting all resources to defeating Angram, the Purifier boss, you can craft Irridant Gruel in V Rising easily and unleash the full potential from prisoners by increasing their blood quality. Also, approach the prisoners carefully, as the risk of prisoners transforming into raging mutants always adds an element of doubt.
If you have any queries or doubts, do let us assist you in the comment section below.
Happy Crafting!