Mount and Blade: Bannerlord is one of the fascinating games that takes players on an epic journey through a medieval-inspired world. You can do many things in the game, like creating your armies, establishing kingdoms, and even forming alliances by marriage. We will be discussing how to divorce in Bannerlord in this article.
However, what if you want a divorce after your marriage? And you think this lord or lady is no longer with whom you want to conquer the heights of Calradia. It can be challenging to marry in Bannerlord; however, if you have decided to find another spouse, you need to get rid of the first one, as there is no option of having multiple wives/ husbands in the Calradia kingdom. 
If you think the same, you have come to the right place. This guide will show you how to divorce your first partner in Bannerlord.
Let's get started!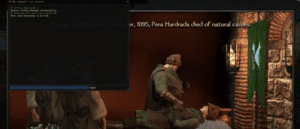 How to get a Divorce in Bannerlord?
Getting a Divorce in Bannerlord is quite a tricky task. The developers have not given any option to divorce your partner in the game. It would help if you found an alternative path apart from the direct commands in the game.
The Lack of Divorce Option
In the realm of Bannerlord, the notion of a smooth divorce doesn't exist in the same way it does in reality. There's no dialogue option to discuss irreconcilable differences or sign any virtual divorce papers. However, don't be disheartened; there are two alternative methods to part ways with your spouse.
There are two ways that you can get rid of your current wife or husband in Bannerlord;
By using console commands to kill off your Spouse and become a widow

If they happen to die in battle or by being executed by another lord/lady
Let's discuss both of them one by one.
How to divorce in Bannerlord using console commands?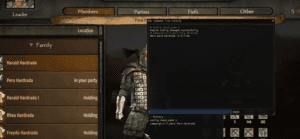 Divorce using console commands is the most effective way players have shared in the community of Bannerlord. It can be merely a simple task in the game. You just have to give some commands in the game, and you are set off to fly with your new partner. While it's not an official mechanic of the game, yet the chances of achieving success using console commands are higher.
Players have always used this method as an alternative path rather than directly, so you must remember this. Using console commands is exceptionally easy and quick, but you need to follow some steps to achieve a higher ratio of success using this trick. You need to:
Hold ALT and press the ~ option to open up the console.

Enter the console command to kill your partner as "campaign. kill".

After the prompt, add space and then enter your partner's name.

Press enter to execute the command.
For example to divorce your wife 'Elisa' enter the prompt as follows: "campaign.kill_Elisa" and then press enter. The chosen partner will die automatically and you are free to marry another partner as per your choice. But keep in mind that using console commands can defy your overall gaming experience.
You need to enter your partner's name with the prompt, and then only the console commands would be working effectively. Once done, you are ready to go with the following partner in just a few seconds of effort and strengthen your alliances.
Divorce using the natural death of your Spouse?
The second alternative, which players have been sharing in the community is if they die themselves in a battle or being executed by another lord/lady. Some players only supported this method, but some succeeded through this alternative path.
Enhancing Chances of Spouse's Demise in Battlefield
Before throwing yourself into the battlefield with the intent of parting from your spouse, a few preparations are in order. Ensuring that hero deaths in battle are enabled is the first step. Enabling this setting makes the chances of getting free from your partner manageable. 
For enabling this setting, open up the pause menu with ESC key. After that, lookout for the campaign options. Under this there comes up two options 'Clan Member Death Possibility in Battles' and 'Hero Deaths in Combat'. You need to set both of these to realistic levels and enable settings of Battle Death For All Heroes respectively.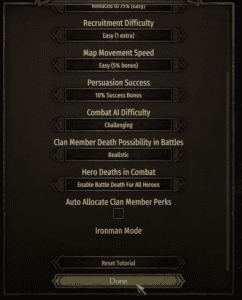 After you have enabled this, you need a lot of patience to get effective results from this task. As your partner sets out in battles, the chances of their death always remain. 
Everytime you need to go to battle, include some ranged weapons with yourself. Now, hit your partner with friendly fire until they lose. The possibility of knocking out the hero remains to some extent in every battle
Concluding all this, it simply means that you need to regularly send your spouse to battles directly or accompany him/her in more battles which can surely increase chances of your partner's death naturally.
FAQs: Divorcing in Bannerlord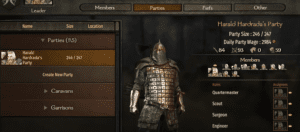 Can I divorce my Spouse in Bannerlord?
While there's no direct divorce option, you can achieve separation through their death in battle or by using console commands.
How do I enable console commands?
Press ALT + ~ to open the console, then enter "config.cheat_mode 1" to enable cheats.
What's the console command for divorce?
Use "campaign.kill_hero 'Hero's Name'" to initiate separation.
Will my Spouse's death affect the gameplay?
Yes, their death will affect the game's mechanics and narrative.
Can I remarry after the divorce?
Yes, you can pursue new relationships once your Spouse is no more.
Are there any alternatives to divorce?
Currently, the methods mentioned are the primary means of separation in the game.
Will the game acknowledge the divorce?
The game will record the event as an "Assassination" on the character's encyclopedia page.
Can I reverse the effects of divorce?
No, there's no going back within the game's mechanics once the separation occurs.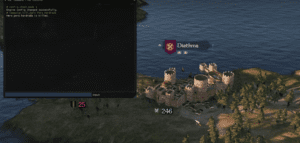 Final Words:
In conclusion, the Mount and Realm: Bannerlord doesn't provide a clear pathway to divorce throughout the game mechanics and features. However, players have created alternative ways to get a divorce from their partner using natural death or console commands. 
Like playing Rimworld? Checkout Rimworld Best Drug for Money 
Remember, the usage of console commands might affect your overall gaming experience. So it would help if you chose your preferred options that suit your gameplay the best. 
We hope this guide has given you significant knowledge on divorcing your partner in Bannerlord.
Let us assist you in the comment section below if you have any queries or suggestions.