Many people love watching Valorant, and female streamers are making it even more fun. Some of them are pros at the game, hitting all their shots. Others make us laugh and feel like we're watching with a friend. With so many cool streamers out there, it's hard to pick favorites. But we've made a list of 6 Best Female Valorant Streamers that you shouldn't miss. They've got the skills, the jokes, and the energy that'll keep you coming back for more.
It's not a secret that there are female streamers like Kyadae who received a lot of fame in very little time due to the great content they provide.
Best Female Valorant Streamers
1. Kyaedae
Kyaedae is a big name in the streaming world. Many people know her as TenZ's girlfriend, but she's also a top streamer on her own. Born in Canada and with Japanese roots, her full name is Kyedae Alicia Shymko. If you watch Valorant videos on YouTube or Twitch, you've likely seen her in action.
She started playing Valorant because of TenZ. At first, she was a bit shy and didn't show her face much. But soon, she got really good and started streaming on her own. In 2021, she joined a famous team called 100 Thieves and even got her own shows.
Kyaedae is more than just a gamer. She shares fun moments of her life too. She cooks, hangs out with TenZ, and plays with their two dogs, Kuro and Mochi. Her sister Sakura sometimes pops up in her videos too, which fans love.
But it's not always fun and games. In 2023, Kyaedae shared some tough news that she has an illness called Acute Myeloid Leukemia. Everyone is hoping she gets better soon.
In short, Kyaedae is a must-watch if you like Valorant and fun streams. She's got skill, humor, and a big heart.
Links: Kyaedae Twitch | Kyaedae Youtube
2. QuarterJade
QuarterJade, whose real name is Jodi Lee, is a huge name on Twitch. She's from Washington and now lives in sunny California, streaming games for fans all over the world. Most people know her for playing Valorant, but she's also great at games like Minecraft and Among Us. She began her journey with video games because of her family's love for gaming. Jodi's not just playing alone; she often teams up with big players like Tarik, LilyPichu, and her boyfriend Masayoshi.
Jodi's gaming skills caught the eye of many, and in 2021, she got a big break when she became a member of OfflineTV, a well-known streaming group. Besides gaming, she also has a YouTube channel where she shares fun moments, gameplays, and even a peek into her daily life. If you're looking for a skilled Valorant player with a down-to-earth vibe, QuarterJade's streams are the place to be. And don't forget, she's got two cute cats, Genji and Mabel, that sometimes make guest appearances on her streams. All in all, if you love Valorant and want to see someone who plays it with passion, QuarterJade is a must-watch!
Links: QuarterJade Twitch | QuarterJade Youtube
3. Pokimane
Pokimane is a name that many in the gaming world recognize instantly. This talented gamer has made waves not just for her gaming skills but also for her lively personality. One of her favorite games to play and stream is Valorant.
Many people watch Pokimane because she's more than just good at games. She chats, laughs, and shares fun stories, making her streams feel like a hangout with friends. Recently, she's been playing a lot of Valorant, showing off her skills and playing with other famous gamers.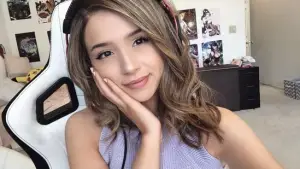 In the past, she hit Immortal in Valorant, which is a big deal! Even though she's not always playing Valorant, when she does, people pay attention. In one of her recent streams, she played games to find out her rank and landed in Gold. But she's aiming higher, with sights set on Diamond rank next.
For fans of Valorant and fun streams, Pokimane is a must-watch. She has a blend of skill and charm that makes her one of the best female Valorant streamers out there.
Links: Pokimane Twitch | Pokimane Youtube
4. KatarinaFPS
When talking about female Valorant streamers, KatarinaFPS is a name that often comes up. She showcases impressive Radiant rank gameplay on Twitch, making her one of the go-to streamers for many Valorant fans.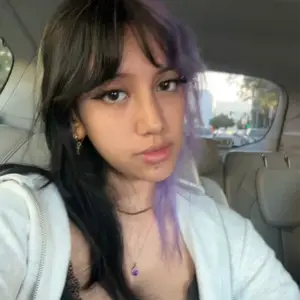 KatarinaFPS, also known as Katherine "Katarina" Patrone, once played for the VersionX Valorant team. However, her passion for full-time streaming led her back to Twitch. Currently, she's a proud member of the Disguised GC team.
She has also achieved a lot in the competitive scene. Some of her notable achievements include:
3rd place at the NRG Neon Dream Invitational 2023, where her team won $1,000.
Another 3rd place finish at the VCT 2023: Game Changers North America Series S2 with a prize of $7,000.
She took 1st place at the Knights Arena Sakura Cup #12 and bagged $1,000.
Interestingly, KatarinaFPS is of both Malaysian and American descent. This blend of cultures adds a unique touch to her streams. In terms of personal life, she has clarified that she's currently single and focused on her career.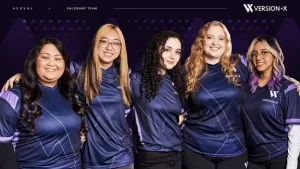 Her Twitch statistics further prove her popularity. Even after a four-month break from streaming in early 2023, her return was met with an undiminished viewership. The data shows that she streamed for hours, attracting thousands of viewers each time.
Beyond her gaming skills, Katarina's engaging personality plays a crucial role in retaining her large follower base. Over the years, her collaborations with professional players like Zellsis and Trent have significantly boosted her channel. With a follower count surpassing 166,000 and collaborations with well-known names like Kyedae and QuarterJade, it's evident that KatarinaFPS has carved a significant niche for herself in the streaming world.
Links: KatarinaFPS Twitch | KatarinaFPS Youtube
5. Vkimm
Vkimm is not just any gamer. She's a sensation on social media platforms, especially on TikTok, where she streams herself playing trending games like Valorant and Overwatch. But what really sets her apart? It's her unique voice, which uncannily resembles Agent Jett from Valorant. That, combined with her sharp sense of humor, has garnered her tons of attention. People simply can't stop talking about her videos.
Born on October 13, 2001, in the United States, Vkimm is currently 22. She started her journey into the limelight with her stunning looks, adorable smile, and impeccable style. It's not just her gaming that captivates people; she's a treat to watch. She's often referred to as one of the most trending girls on TikTok. With her commitment, creativity, and top-quality content, she's built a special bond with her audience.

If you've been on Instagram, chances are, you've seen her captivating photos and videos. With over 114K followers on Instagram, 307K fans on TikTok, and a whopping 282K subscribers on her YouTube channel where she shares her streaming videos, she's undoubtedly making waves.
Speaking of her videos, if you've ever heard Vkimm, you'd be amazed at how much she sounds like Jett from Valorant. It's no wonder she enjoys impersonating the character! And her streams aren't limited to just one platform. Vkimm is a regular streamer on both Twitch and YouTube. The stats speak for themselves – with streams often lasting for hours and engaging hundreds of viewers.
But there's more to her than just gaming. She's got a keen sense of fashion, ensuring she captures everyone's attention whenever she makes an appearance. Described as young, beautiful, and with an attractive personality, Vkimm's charm is hard to resist. Standing at about 5'5″, with black eyes and hair.
Although not much is known about her personal relationships, her fans are ever-curious. In the world of eSports, she's part of the team 'The Guard'. And in her free time, she's been seen posting TikToks set to popular songs, like "Can You Feel My Heart?" by Bring Me The Horizon.
 

View this post on Instagram

 
To sum it up, Vkimm is a blend of talent, beauty, and charisma. Whether it's her streaming, her humor, or her style, she's definitely leaving a great mark in the world of social media and gaming.
Links: Vkimm Twitch | Vkimm Youtube
6. meLanji

Melanie Capone, also known as meLanji, is rocking the world of Valorant on Twitch. With a solid follower count of 80,700, her streams are a mix of skill, fun, and some brilliant insights into the game. She's not new to the world of gaming. In fact, she first tried her hand at streaming with Fortnite and then moved to CS:GO before finding her groove with Valorant.
She has won 8 $50,000 women/marginalized genders tournaments and has hit Radiant several times.
When she started playing Valorant, it was clear that she was something special. Partnering with her team, Cloud9 White, they ruled the game for two straight seasons. This wasn't just a simple victory; they were so good that many thought she could easily fit into any top North American team. And this success didn't just stay on the field; her streams started to buzz with more viewers.
What makes her streams a hit? Well, besides her amazing gameplay, she does these cool watch parties. Here, she breaks down games, offering a unique look into how a pro sees Valorant matches. Now, at 23 and part of Version1, she's balancing both her competitive career and her streams brilliantly.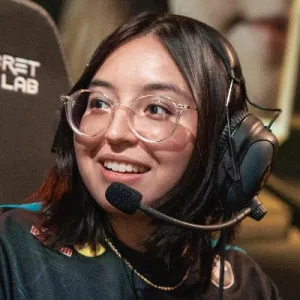 A bit more about Melanie? She's from California, with a mix of Indonesian and white heritage. She's a big anime fan, which adds another layer to her already interesting personality. Also, she didn't just jump straight to Valorant; she's been in the gaming scene for a while. In 2018, it was Fortnite. By 2019, she was into CS:GO and even started her YouTube channel. The big shift came in 2020, with Valorant and her team MAJKL, which later got picked by Cloud9.
Money-wise, she's doing pretty well. Just from Twitch subscribers alone, she's pulling in over $1,000 every month. But that's just a piece of the pie when you factor in her team salary, sponsorships, and other earnings.
All in all, if you're looking for top-tier Valorant gameplay and some fun along the way, Melanie "meLanji" Capone is definitely someone to watch out for.
Links: meLanji Twitch | meLanji Youtube
Conclusion
Valorant is one of the best fps games right now that comes up with great updates. People love watching Valorant, and there are many awesome female streamers playing it. This article talks about 6 amazing women who are great at the game and fun to watch. They all have different styles, backgrounds, and stories, but they share a passion for Valorant. If you enjoy the game and want to see some talented players, check out these streamers!