Mekhi Becton, one of the New York Jets' outstanding offensive tackles, recently broke his silence about an injury he sustained last year and blamed it on past surgery. He revealed his future goal to play a starter role with the NFL team; his dramatic turnabout has sent shockwaves through American football circles worldwide.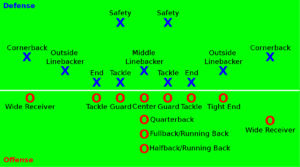 Becton had expressed his displeasure with the Jets coaching staff for what he considered their negligence in shifting him from right tackle (RT) to left tackle (LT), leading him to experience another injury in 2022. His statement caused widespread outrage from fans and supporters of their coaches and management staff; now, however, he acknowledges that surgery in 2021 may not have been optimal and believes this may have contributed to further injuries in 2022.
Playing RT puts more stress on his twice-repaired right knee. Yes, there's medical reasoning behind that. So far, he has played only LT in camp. Says his goal is to be the starter. #Jets

— Rich Cimini (@RichCimini) August 1, 2023
Becton recently surprised both his critics and himself by declaring he is ready to assume the starter role, something different from his previous left tackle role (LT). Some may find this unexpected move surprising, yet Becton's announcement shows his resilience – this move may require additional work to become successful as playing for starter requires extra dedication compared to protecting an LT position; time will only tell what will occur.
Medical experts have reported that playing right tackle can strain Becton's knee, emphasizing his dedication. By shifting blame away from coaches and management and shifting onto past injuries alone, he gave fans of the Jets something positive to cheer about; previously, they blamed coaches for his injuries in the past.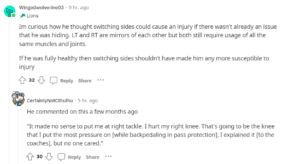 With developments emerging, Becton will face additional hurdles as he attempts to secure his starting lineup position by reinventing himself. It will be interesting to watch as Becton's career develops; everything seems to be coming together nicely for the Jets as we head into the NFL kickoff on Sept 7th.